St Barts – St Maarten, VIP Airport Service
St Barts (St Barth, St Barthelemy) is a very unique and special French Caribbean island, and getting there can be special as well. Just a short 15 minute flight from the international airport of Juliana on St Maarten.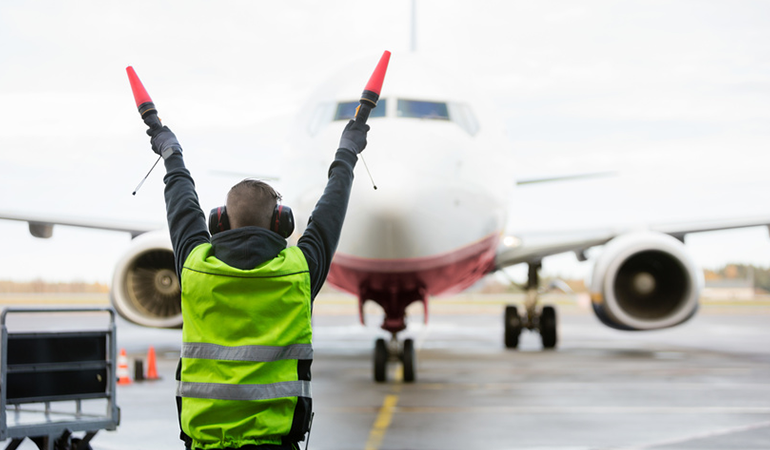 The fact that St Barts airport can only accommodate small aircraft and that incoming and outbound flights stop at sunset, maintains the island's intimate and exclusive character.
This also means that getting to and from St Barts is a particular experience خدمات المطار, which can be of concern to visitors as they must first fly into St Maarten and clear customs, immigration and security before boarding their St Barts flight.
Delayed international flights into St Maarten can cause missed connecting flights to St Barts. The planes coming into St Barts are restricted in the number of passengers and in the weight they can carry. As such passengers, and more often their luggage, can spend the night on St Maarten.
Local bad weather can also affect flight schedules from St Maarten to St Barts, causing backlogs in the check-in lines and again, passenger and luggage delays. Even with the opening of the new international airport ( Juliana ) on St Maarten last Nov 2006 the situation of missed connections and lost luggage has not changed.
A local St Barts VIP Arrival and Departure Airport Service that has professional and bilingual staff in St Maarten can take the stress out of this process for a very reasonable fee. These agents will be on hand at both airports to ensure your journey to and from St Barts is stress free and as smooth as possible.
When you disembark from your international flight in St Maarten you will either enter the Juliana terminal by shuttle bus off the tarmac or by a connecting catwalk from the plane directly into the terminal. Either way a uniformed VIP agent will greet you at the Transfer information desk take charge of your luggage tags and connecting St Barts boarding pass, escort you through immigration, customs and security.
Other benefits in using a VIP Airport service is they are there to get your luggage onto the connecting flight, make arrangements for an earlier or a later flight if your connection was missed, should there be no flights available they can arrange private boat charters to St Barts ( a 40 min trip ) and accompany you to the dock. As a last resort you may have to stay on St Maarten for the night and they will organize hotel accommodation, taxi transfers and restaurant reservations.
Once on St Barts you will be met by another VIP agent at the arrivals hall or at the dock if you arrived by private boat charter, who will take charge of your luggage and escort you to your accommodation representative for transfer to your place of stay. Should your luggage be delayed they will wait at the airport and deliver it to you.
Your departure from St Barts to St Maarten is equally as important as your arrival to make this process as stress free as possible before embarking on your journey home. Especially during the heavy traffic months of November through to April when a lot of scheduled flights from St Barts to St Maarten are over booked, delayed or cancelled.
What a VIP Airport Service will do for you on departure is pick up your luggage and flight tickets well in advance of your scheduled departure, pre-book you in at the St Barts airport, fill out your St Maarten immigration form and make any arrangements necessary so that you are on time for your St Maarten international flight. All you have to do is arrive at the St Barts airport 20 to 30 minutes in advance of your departure time and walk on to the plane.